It's hard for me to imagine a life without hope. Not just a hope for today or even a hope for tomorrow, but a hope for eternity. Without hope, life seems pretty meaningless. With hope, we have a reason to act, not only in our own best interests but in the interests of everyone around us.
The world gets crazy from time to time, and it can be easy to wonder, if only in our private moments, what's the point of trying to make it better. Why plan? Why serve? Why give? But in the madness, there's so much wonderful evidence of people who have hope and act on it. They refuse to be defeated. They refuse to give up or give in. They evaluate the brokenness around them and do what they can, no matter how large or how small, to make it better. They do their part to invest in the hope of others because they are grateful for the hope they've experienced.
Never miss a post about leadership, transparency, and trust by signing up for my weekly mailing list, delivered right to your inbox. Sign up here.
You see this in simple acts of kindness – of people opening their homes to Ukrainian refugees, serving food at an inner-city homeless shelter, or writing checks to fund disaster relief. You see it in corporate acts, as well, when employees organize to serve together or when a business uses its resources to contribute to a community.
Why do people do such things? Because something within them tells them their positive actions can make a positive difference. They believe the lost and broken can be redeemed and renewed. They believe in possibilities because they have experienced the fruits of hope.
In the classic prison movie "The Shawshank Redemption," inmate "Red" Redding (Morgan Freeman) makes the case that hope is dangerous and can drive a person mad. Andy Dufresne (Tim Robbins) isn't buying it. ''Hope is a good thing, maybe the best of things," he tells Red, "and no good thing ever dies." In the end, he demonstrates the power of that hope.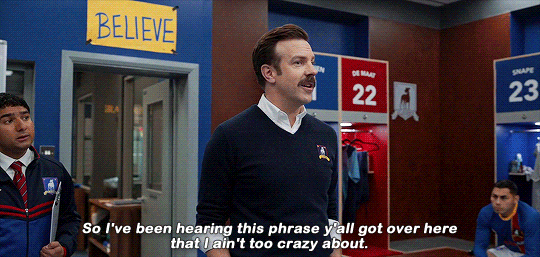 As Easter approaches each year, I am reminded of and celebrate the power of hope, because the hope of Easter is the cornerstone of my personal faith. And while you might not share that faith, my wish for you is that hope will inform the way you plan, live and lead. That it will provide you with a sense of empathy for others and inspire you to give selflessly to make the world better. It is, indeed, the best of things – but only if you put it to good use.